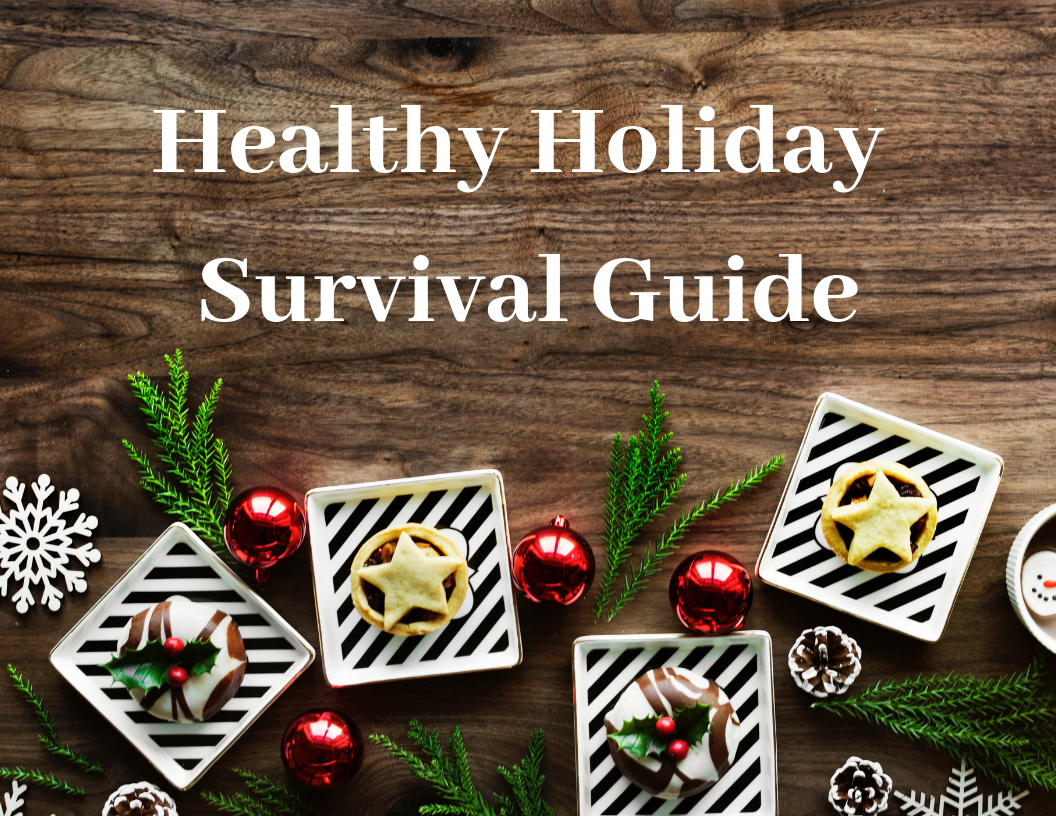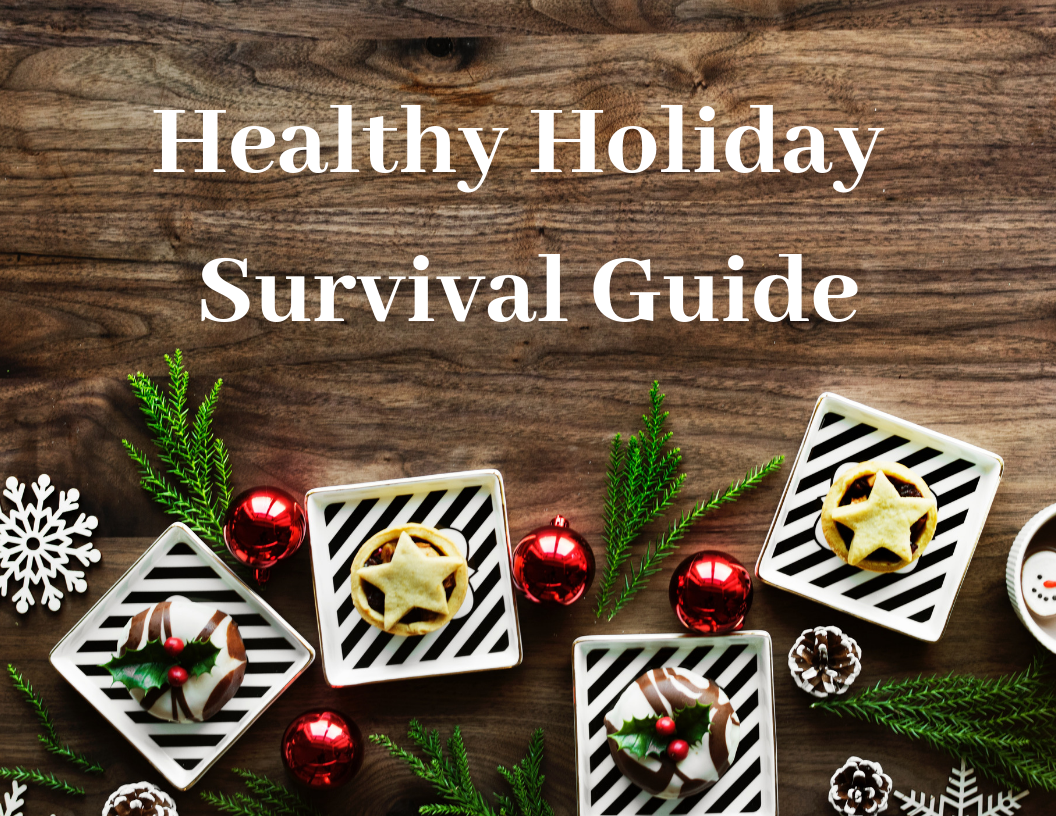 Healthy Holiday Survival Guide
Food is everywhere during the holiday season, making it tough to stick to your healthful eating and exercise habits.  With a little know how, you can make it through the holidays without losing track of your healthy lifestyle.
Grab Your FREE Healthy Holiday Survival Guide with Bonus Recipe Here!
How to Prevent the Dreaded Holiday Weight Gain
Make a mindset adjustment. Change your focus from weight loss to weight maintenance. Consider yourself successful if you continue to exercise regularly and eat a healthy diet at least 80% of the time. We offer over 50 easy to follow Dietitian approved meal plans to help keep you on track. Our mobile app makes following your healthy lifestyle a breeze!
Throw out the Guilt
Remember – the holiday season should be enjoyable, and fine food is one of the pleasures of the season. Don't deprive yourself! Splurge on special food that makes your holiday season most meaningful.  Enjoy these sentimental favorites in small portions. Moderation is the key.
Log Your Meals
Continue to log and journal your meals even if you overindulge. It is easier to stay accountable if you stay true to yourself. Save logs to review at a later date. Do not beat yourself up. You may have done better than you think!
Check out our Dietitian approved meal planning tools HERE!
Maintain Your Exercise
Do your best to continue regular exercise during the hectic and sometimes stressful holiday season. Exercise can help maintain your weight and manage holiday stress.
Traveling this season? Walking and running are activities that can be done almost anywhere.  Take a walking tour of a city you are visiting. Use stairs versus the elevator in your hotel. Pack resistance bands for strength training on the go.
Navigate Holiday Parties Like a Pro
There are many ways to keep your intake under control during the festivities. Use our Holiday Survival Checklist to navigate the holidays like a pro – you can grab your FREE copy HERE!