Fisher Nutrition Systems –
Nutrition Planning Tools For Your Business + Your Lifestyle
Meal Planning For Individuals
Fisher Nutrition Systems customizes meal planning to fit your lifestyle and your goals. Whether you want to lose weight, manage an illness or simply live your healthiest life, our meal planning tools and technology can help you turn that corner.
Meal Planning For Professionals
Your success hinges on your clients' success. We get it. Our completely-customizable meal planning tools can be branded for you to help foster your clients' success. Our meal planning app is perfect for dietitians, doctors, fitness professionals, weight loss clinics and medspas who want to take their client relationships to the next level.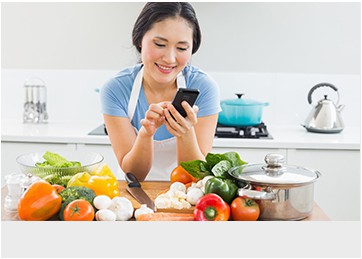 Personal Meal Planning System
Reach your goals with customized meal plans, recipes and grocery lists designed for you by registered dietitian Suzanne Fisher.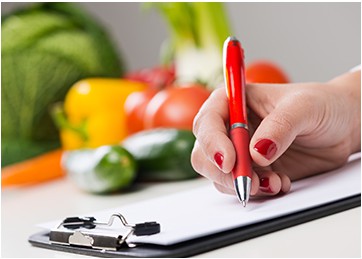 Professional Meal Planning System
Professional offers more services to your clients with meal planning systems designed for medical, wellness and fitness pros skinned with your brand.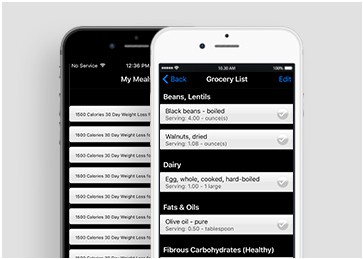 Meal Planning App
Access anytime, anywhere with on-the-go meal plans, eating habit-tracking and grocery store planning, all from your smartphone.
How Fisher Nutrition Systems Offers A Toolkit For Better Health
Fisher Nutrition System was founded on a simple premise - dieting doesn't work. With decades of experience in the field of nutrition, our team of experts knew successful changes come through healthy eating and the power of nutrition. And there is no one-size-fits-all solution or quick fix to achieve these goals. By creating an arsenal of science-based meal plans designed to create a better relationship with food and perfecting the technology to make these plans accessible and compatible with today's on-the-go lifestyle, we've revolutionized meal planning for both individuals and professionals who want to change their lives for the better.
Our library of meal plans is affordable, realistic and easy-to-access from your mobile phone. Join the movement of individuals, registered dietitians, doctors, fitness professionals and corporations who have already gained access to the Fisher Nutrition meal planning tools so they can take the guesswork out of healthy eating.
FEATURED IN:

LEARN MORE »
START TODAY »
Healthy Lifestyles Powered By Fisher Nutrition Systems –


Check out what our customers are saying about us.
"Suzi was a pleasure to work with"

Suzi was a pleasure to work with, while trying to find what foods and meals I needed to be eating within my lifestyle. I am an Orange Theory coach who teaches multiple classes a day and I am always exercises or moving around. I was having a hard time getting my body to change physically. I was feeling fatigued during my workouts and felt like I seeing a dietitian would benefit my lifestyle. When I sat down with Suzi, she was such a great listener and made me feel human. She wrote down my schedule, which is insane, and worked out a whole plan that would be most fitting to my lifestyle. She has a great app which you can use to guide you through your day to day, or actually log the foods you are eating. The app has a scanner for all labels and you can add or exchange items in your plan. Suzi is so positive and knowledgeable about food. I love how I feel since I've started following the plan she gave me and anytime I have any questions she's very quick to respond. She has modified my plan numerous times when things weren't working for me. She is really is great at what she does! I appreciate her so much!

Madison

"Suzi is the best resource for my nutritional needs"

As a fitness instructor and competitive athlete, Suzi is the best resource for my nutritional needs before, during, and after training. She is knowledgeable and can offer such a wide variety of easy and healthy meals and snacks, which always helps me perform my best! Keep up the good work!

Bonnie

"I've never felt stronger, healthier or more energized."

Suzi, I cannot thank you enough for helping me prepare for Miss California! You are absolutely amazing. I've never felt stronger, healthier or more energized.

Jane Kennedy

4th runner-up, 2018 Miss California Pageant

"Suzi is Always On Top of Her Game"

After YEARS of various nutritionists, my husband and I were blessed to finally meet Suzi! Suzi instantly understood us, our Jewish and kosher lifestyle and all the challenges that come along with that. She's always on top of her game with the most up to date information on nutrition, new food products and new diets. And what she doesn't already know, she takes the time to research. Suzi created custom meal plans for us – each one for our own health and daily routine needs. Not only is Suzi great at what she does, but she's also become a true friend and part of our family. We know Suzi genuinely cares about our well being and is excited and passionate about health, nutrition and life! Thank you, Suzi!!

Becca
Meals by Suzi, Powered by Fisher Nutrition Systems
Here are some of the most popular meal templates selected by our customers
Anti-Inflammatory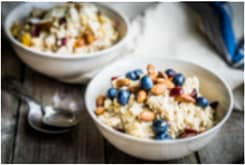 Ballet Body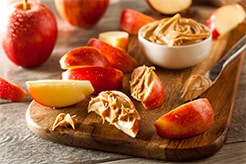 Sugar Detox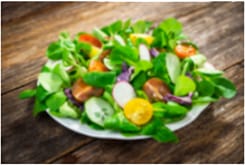 Plant Based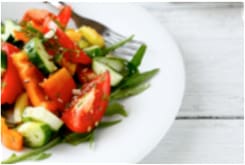 Lose The Fat!