What is GOmealplans Complete?
Dreaming of bringing your nutrition and fitness programs and services online but don't know how? You may have already developed a game changing program or challenge that has a proven track record. Clients are loving your meal plans and making significant lifestyle changes!
You take pride in delivering products that work, but are getting burnt out trading time for money. After all, there are just so many hours in the day to service clients. Your dream is to be your own CEO and earn passive income but don't know where to begin. This is the exact reason why we developed the GOmealplans Complete program. With this solution, you can offer your products not only to individuals, but to other businesses or wellness programs.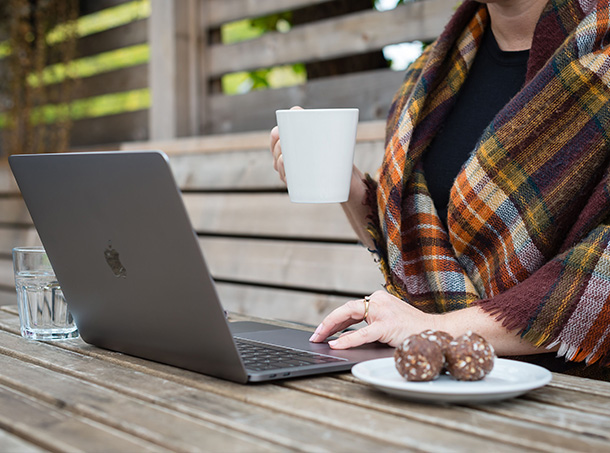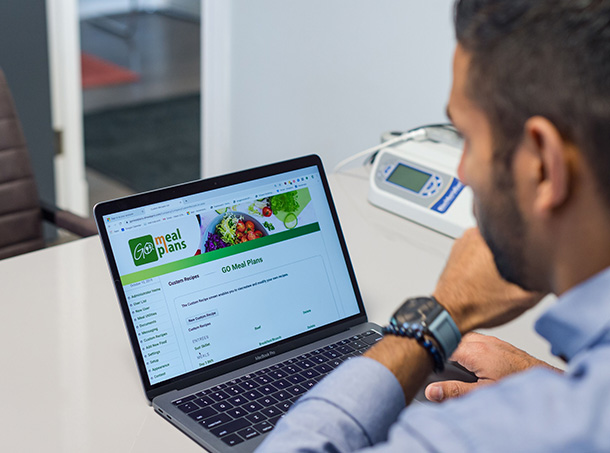 GOmealplans Complete is a nutrition solution that harnesses the power of our GOmealplans software and mobile app then merges it into a seamless online ecommerce system. We can integrate your fully branded programs in your existing website or even build you a new one!
Tap Into The Power Of Go!
Why Gomealplans Complete?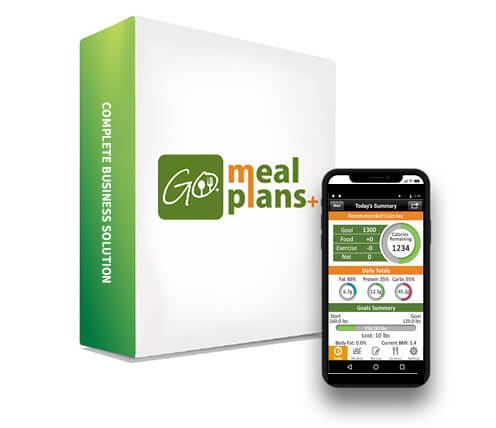 We are a Registered Dietitian led company ready to assist in the development of your nutrition programs. Our nutrition background gives us a unique point of view to assist with program design. We understand client pain points and can help you find a way to solve them through your online programs. Our customer service is second to none, we see ourselves as a partner in your success and will be with you every step of the way — from product development to launch.
THE SEAMLESS WAY TO ADD A NUTRITION PROGRAM TO YOUR BUSINESS!


TURNKEY SOLUTION
Quick turnaround that includes everything you need to get started.


CUSTOMIZED
Catered to fit your brand, your clients and your unique business.


MOBILE
Branded mobile app listed in iTunes and Google Play.


WEB-BASED
Branded web portal integrated with a current website (or we can build you a site).


B2B OPPORTUNITY
Resell your branded program to other businesses to create a passive income stream.


OPERATIONS + SUPPORT
Online payment processing tool, robust reporting tools, CRM integration + more.


FEATURES CLIENTS LOVE
Meal plan templates, in-app exercise video suite, grocery lists, secure messaging + more.


GROW YOUR BUSINESS
We have tutorial videos and provide training calls as needed.
Tap Into The Power Of Go!
Who is Gomealplans Complete for?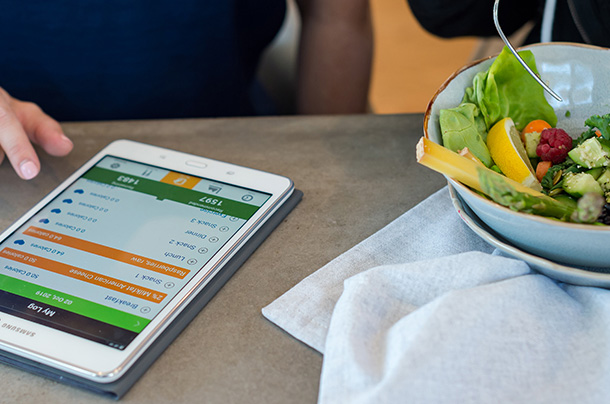 Dietitians and Nutrition Professionals
Gyms or fitness franchises
Personal Trainers
Health Coaches
Medical Professionals
Weight Management Programs
Wellness Programs
Corporate Wellness
Health Clinics
Hospitals and Outpatient Facilities
Insurance Companies
Pharmacies
Meal Delivery Companies
Supplement and Food Manufacturers
Any Health and Wellness Company!